The Paperless Press
TOP STORIES
Quarantine Worries? No problemo
By: Abhimanyu Rao
Everyone is afraid of the dreaded 'C word' and everyone is being told how not to get it, but I am here to tell you how to not fear it if you do get it. No, I am NOT going to be like Donald Trump and give you jargon that defies medical knowledge (and logic).
Here is how I am trying to cope with my quarantine - yep, straight from the horse's mouth. Obviously, do contact a doctor in case you are unwell. In no way am I offering medical guidance (remember I said I was not like the great Donald Trump?) These are just some tips on how not to get bored if Covid comes visiting you:
Get on a video call!- Quarantining in one room of your house can be supremely torturous, knowing that the outside world is waiting for you, and that you have lost contact with even your family! Obviously you want to meet them, but you will also exercise restraint in doing so, for their safety. And so, though it may not feel the same, a video call may be great in lifting your spirits! It's great fun for my brother and I to speak to each other (and of course, argue and bicker) over a hangouts call.
Play a long distance board game!- Board games are classic fun, and even a pandemic can't defeat them. Though the fun might seem a bit adulterated, and you may have to take precautions like using separate dice, it is guaranteed that you will end the game in high spirits.
Watch that show / documentary / movie you have been meaning to, but other stuff (like exams) got in the way. Why not have a movie watching party with your friends (virtual, of course). You watch the same movie, laugh at the same jokes, and chat about the show.
Now is the time when your parents won't mind you spending a short time playing video games. Maybe 30-45 minutes of play - and that will definitely cheer you up.
Finally, Rest! I am the boy who was never tired. My parents would have to beg me to stop talking and go to sleep. Now I am listening to my body and trying to rest as much as I can. Look at it this way - once school routine begins, these naps will be a luxury. Drink lots of fluids, try breathing exercises, and stay positive!
Stay tuned next week for Round 2 of my covid non-boredom diary. Stay safe!
----------------------------------
Cover Story:
Stay Unique! 'Be you'
By: Mihir Rao
Since the dawn of the universe, us humans have wanted to be unique. Some of us may have strayed from the normal path, and become unique and one of a kind. This is not just now, but always. But, in recent times, we have been moving toward more of a 'consumer' model of life. Let me explain using an analogy:
In the movie WALL-E, other than the cute little robot that was the center of the story, if we focus on the humans who had gone from Earth, then we can see something: The 'humans', if we can call them that anymore, had been subject to advertising for a LONG time, and as you can see, they were not humans anymore. They were just consumers.
-
Let me give an example from our daily life. But, before I go any further, I just need to say that I am not saying that this change is necessarily a bad thing. Back to the article!
In ye olden times, (not really, just a few decades ago) you would see an ad and eh, you would not really do anything about it. But nowadays, there are whole companies focused on making profit through advertising. Now, companies like NaaptolTM are focused on making profit from their advertising only.
Now, I am going to move on to something else. The Internet.
There is a famous platform for sharing videos on the Internet, Youtube. I am sure that you are familiar with it.
When the platform was first created in 2005, it was focused on giving everyone a place to share their life with the world. Now that big companies like T-Series are coming to the platform and gaining a lot of traction, the platform is becoming more of a company based platform.
You may be asking, wait, is this a good thing?
Well, there are two sides to this story:
Now that companies are advancing at a rapid rate, so is civilization! We could not get songs at our homes so easily! We could not get programs for our computers such as Adobe programs, at all! Humans had to do it the hard way.
Let me give you my opinion on this.
This is not really that bad of a change, but it requires some change from our sides as well.
To let us not be drowned in the 7 billion of us, we have to be unique.
How do we stop getting bored in the lockdown? We have to be unique. We have to show our unique talents to the world, and not hide it.
How do we get fame and appreciation? We have to be unique. How do you think musicians and actors got so popular? Because they showed their uniqueness to the world!
Leonardo Da Vinci and Vincent Van Gogh were completely different from people in their generation, but did that stop them? NO.
How does one get money? Be unique! Youtube content creators would not be millionaires if they did not show their talents!
But it is not about the money. It is about happiness. We should not succumb to this COLOSSAL case of peer pressure, why?
Because
We are Unique.
To quote the poem 'The Road Not Taken' by Robert Frost,
'Two roads diverged in a yellow wood.
I took the one less travelled, and it has made all the difference.'
------------------------------------------------------------------------------------------------------------------------------
So much to be happy about, and be inspired by, this week:
(i) Mr Kalmane Kaamegowda, a humble shepherd from Dasanadoddi village in Karnataka has spent all his money on digging 16 ponds, to make a wetland for birds and animals. PM Modi in his speech on "Mann ki Baat" lauded this "Pond Man", who calls himself with all humility, a Vanapalaka, or a guardian of the forests. He was awarded the Karnataka Rajyotsava Parashasti Award in 2018 and continues to live a simple existence, caring for his ponds. Who said you needed large funds to do something good for others?
(ii) The Red Planet Mars will be closer to the earth this October than anytime in the next 15 years. Do not miss this chance- head to NASA's website for tips on how to best view the planet. First Neowise and now Mars - there is some happiness on the horizon even in tough times.
(iii) The US Army is carrying out trials on augmented reality goggles for dogs. What's so special about these, you ask? Well, dogs are used in combat and other tough situations to sniff out bombs and mines; at great risk to them and their handlers. These goggles will protect both dogs and their handlers. We dog lovers at The Paperless Press are thrilled about this invention.
(iv) Biologists find a rare bird (a rose breasted grosbeak) in Powdermill Nature Reserve, Pennsylvania that is both male and female. This condition is called bilateral gyandromcorphism - phew, that's quite a mouthful.
(v) We were thrilled to read about the positive effects of social media when a heartbreaking video post about an aged couple's Baba Ka Dhaba went viral and brought hundreds of customers to their food stall in Delhi's Malviya Nagar. We at the Paperless Press hold this news close to our heart, and hope all of us can use our power on social media to help those in need.
(vi) Tasmanian Devils, the carnivorous marsupials, return to the Australian mainland after 3000 years. They became extinct on the mainland before the arrival of Europeans on the continent. A few conservation groups have released 11 of these creatures onto the mainland. We wish them a happy life in their home.
(vii) 15 school students won the Council of Scientific and Industrial Research Innovation awards for creating apps, devices or products to help people. These include a fuel saving cooking vessel, an app to help microfinance etc. This is really inspiring.
(viii) Scientists at the University of Portsmouth create a super enzyme that breaks down plastic six times faster than previously created enzymes. This is just the kind of thing we need to deal with the scourge of single use plastic on our planet. Plus, of course, an effort to reduce our reliance on plastic.
(ix) Many humpback whales in Alaskan seas have been happily singing in the waters. Why is this happy and rare news? Because usually the sea has many cruise ships sailing its waters. Looks like the pandemic has helped these whales find open spaces for themselves, finally.
-------------------------------------------------------------------------------------------------------


THE BIG BANG THEORY AND MORE
Guess what! Nobel laureate Roger Penrose (awarded the Nobel Prize in Physics last week for his pioneering research on black holes) said that the universe did NOT start with the Big Bang. Penrose said there was another universe that existed before it, and the Big Bang merely put an end to that universe.
Exciting news, isn't it? Would you like to know more about this? Watch this space in our forthcoming editions for a deep dive into this topic.
WHAT'S THE SCOOP ON THE RESEARCH ON POOP??
Before you get grossed out by the topic, this is actual research being conducted by scientists on latrines from the 14th and 15th Centuries. Two facts have come to light - one, bacterial DNA from human excrement can last for centuries, and two, scientists are comparing gut microbiomes from then to now, to study if the changes to the genetic makeup of microbes in our gut has had an impact on diseases of the modern world.
A NEW SPACEPORT IN SCOTLAND
The remote Mhoine peninsula in the far North of Scotland will soon become one of the UK's first spaceports - to launch rockets of all shapes, sizes and purposes. We at the Paperless Press wonder what the residents of the peninsula have to say about their home being used for this purpose. The place will be overrun by people. What are your views on this?
24 NEW SUPERHABITABLE PLANETS?
A study by scientists at the Washington State University shows that there may be 24 "superhabitable" planets outside the solar system. These may have better conditions for life than those on earth. Sounds exciting, doesn't it? The final frontier is never quite the final frontier when it comes to space, right?
EUROPE'S RAREST FERN DISCOVERED
Europe's rarest fern has been discovered in Killarney, Ireland. Stenogrammitis myosuroides was found in Jamaica, the Dominican Republic, but never in Europe prior to this discovery. May it thrive in Europe as well.
ANCIENT, WELL- PRESERVED SARCOPHAGII DISCOVERED IN EGYPT
Archaeologists discovered 59 well preserved, fully sealed wooden coffins that were buried about 2500 years ago. This mammoth discovery was made in Saqqara, the necropolis of the ancient Egyptian capital of Memphis, which happens to be a UNESCO World Heritage site.
RAT AWARDED FOR HIS GALLANTRY EFFORTS
Magawa, a giant African pouched rat, recently won an award for his work in locating landmines in Cambodia. Definitely a first of its kind award.
SALTY PONDS FOUND ON MARS
After the discovery of a lake on Mars, Italian scientists have discovered salty ponds on Mars, raising the chances of life on Mars. The space world has been abuzz this week!
FIRST PHOTO OF A BLACK HOLE
The first photo of a black hole from 2019 has been found to support Albert Einstein's theory of relativity. Watch this space for more deep dives into this exciting topic, as the Paperless Press looks at this in detail.
NEW FEATURE THIS WEEK!!!


NOBEL NEWS
It was the week of Nobel Prizes. Here's a list of prize winners this year who continue to try to make the world a better place:
(i) The Nobel Peace Prize was awarded to the UN World Food Programme for its efforts to combat world hunger and for contributing to bettering conditions of peace in conflict-affected areas.
(ii) Biology - Dr. Harvey J. Alter, Dr. Michael Houghton and Dr. Charles M. Rice were awarded the Nobel Prize for Biology, for their discovery of the hepatitis C virus.
(iii) Roger Penrose, Reinhard Genzel and Andrea Ghez jointly received the prize for Physics for their discoveries, including their work on Black Holes, that have improved our understanding of the universe.
(iv) Emmanuelle Charpentier and Jennifer A. Doudna won the Nobel Prize in Chemistry for their research on the development of Crispr-Cas9 (a method for genome editing).
(v) Louise Glück, the renowned American poet, was awarded the Nobel Prize in Literature.
(vi) The Nobel Memorial Prize in Economic Science will be announced on Monday.
Three cheers especially for the women among the winners – we always need more diversity in leading spaces.
Pawsome Pets, Poop and more
A quick tip for helping your dog
By Agastya Rao
"Thunderbolts and lightning very very frightening …" (Bohemian Rhapsody anyone?). Many people are scared of lighting and thunderstorms. These are also the common elements of old (and new) horror movies. Just like children in horror movies, many dogs do not do well at ALL when there is a thunderstorm, or people bursting firecrackers dogs get scared. (Aha, another reason for people to stop bursting firecrackers!). Your dog(s) may start whimpering, hiding under a table and even barking.
There are a few simple things to do-
Sit with your dog and give them a belly rub

Distract your dog by playing with them/give them their favourite toy

Give them a treat or a bone to chew

Campaign to stop people from bursting firecrackers :)
------------------------------------------------------------------------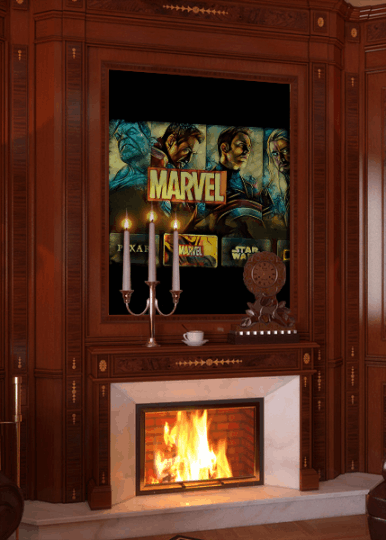 A.Disney+/Hotstar:
Hubble's Amazing Universe
B. Netflix
The Social Dilemma - This one is a must-watch.
C. Amazon Prime Video
Fantastic Beasts and Where To Find Them
D. Sony Liv
Agatha Christie's Poirot
---------------
-----------------------------------------------------------------------------
By Agastya Rao
The French Open (Tennis)
Men's Singles-
At the time of publishing this Digest, the Men's singles final match has not been played. It's two familiar faces and old rivals, Rafael Nadal and Novak Djokovic who face each other this evening at 6:30 pm IST. This is going to be a match worth watching.
Women's Singles-
Iga Swiatek became Poland's first Grand Slam singles winner by defeating Sofia Kenin 6-4, 6-1. Welcome to a new world order in tennis!
NBA(Basketball)
Game 5- LA Lakers Vs. Miami Heat.
The race for the coveted title continues! The Miami Heat stood up tall against the LeBron James led LA Lakers. The Heat have now forced the Lakers into game 6. Game 5 was an extremely close game, with both teams taking a lead, and then losing that lead. The Heat put up a stiff fight against the Lakers, they had a lead all the way till the start of the fourth quarter. The fourth quarter was extremely intense, with both teams nipping at each other's heels. The Lakers were trailing the Heat till the fourth quarter. Even after the Lakers took a short lead, thighs slowly went downhill. The one 3-point miss from Danny Green of the Lakers, and a few last minute slip ups from the Lakers, were contributing factors of the loss in the crucial fourth quarter. The top scorer on the Lakers, was… LeBron James, with 40 points. Jimmy Butler from the Heat had 35 points. The Lakers lead by one game. (Lakers 3- Heat 2).
Final game score- [111 (Heat)- 108 (Lakers)]
Formula 1
Valtteri Bottas of Mercedes, beat teammate Lewis Hamilton to the pole position, and claimed first place in the Eifel Grand Prix.
Cricket
IPL Fever continues -
Current IPL standings table
Results-
The Royal Challengers Bangalore(RCB) Vs. The Chennai Super Kings(CSK), and more upcoming match information
The Chennai Super Kings struggles continued, after their shocking defeat against the Virat Kohli led RCB. The Dad's Army (CSK) are now 6th in the table, with only ONE win under their belt. RCB clinched a 37 run win, with Virat Kohli scoring a 52 ball 90. We hold out hopes for CSK to make a comeback in their next match where they take on the Sunrisers Hyderabad. Will it be the Dad's Army or the Orange Army who will win? Watch the Rajasthan Royals take on the Sunrisers Hyderabad today at 3:30pm.
11 October- SRH vs RR and MI vs DC
12 October - RCB vs KKR
------------------------------------------
The Cooking Corner: With

Vaanya Bhandari
Recipe for- BBQ chicken
Most of you who have been following the weekly digest would've learnt a bit of cooking. But, it's time to move on from desserts to some tasty main meals. I wanted to start with one of the easiest recipes ever that come out amazing too. BBQ CHICKEN!!
Also, since you have already been cooking sometime, this recipe is not measured to the t. So, you will have to use your discretion.
MAIN Ingredient
Any number of pieces of chicken (preferably legs)


Ingredients
BBQ sauce

Ginger - garlic paste or fresh ginger and garlic

Honey/ maple Syrup

Worcestershire sauce
Method
Start by of course washing your hands and the chicken pieces

Gather all the ingredients

Put the chicken in a bowl ( once dry)

Start with a bit of all the ingredients, not too much. You can always put more later

Now, use your hands to mix in the sauces with the chicken covering all the pieces equally.

Put a bit more of all the ingredients. Remember not to put more than needed because you can always add more later but not take some out later.

Keep repeating these steps of putting a bit of the ingredients and repeating the mixing process until all the pieces of chicken are covered and there is a bit of extra sauce on the Bottom of the bowl.

Put it in the fridge for a few hours for the marinade to set in.

After a few hours, take out a pan. Put in on the gas on low heat with a bit of oil and put the pieces there.
Note -
If you are fairly new to cooking, for step 9, get an experienced chef to help or watch you.


By: Agastya Rao
Number The Stars By Lois Lowry:
One more from our WWII selections. A heartwarming story of two friends (One is Jewish) in the middle of the Holocaust. During the struggle to hide her best friend from the Nazis, Anne Marie is regularly challenged to stay strong, make valuable deliveries, pretend, and be like a sister to her best friend Ellen. Ellen has been separated from her parents, who have been hidden somewhere else by the danish resistance.This amazing book goes through the ups and downs of the lives of two little girls, both taking great risks to keep each other safe. I think it's safe to say that your bookshelf is incomplete if this book isn't on it.(U/A:Holocaust)11+
PS- We have a big surprise coming up for our book review… can you guess what it is?
Note: The Laws We Must Know Part 2, will return next week
Visit these pages to see some of our other endeavours!
Visit A Dogs Daily Antics to laugh your heart out with crazy captioned dog photos!
Visit TheChinappaChannel to see some quirky but nice videos that will make you roll with laughter
------------------------------
A Note To Our Readers:
We thank our readers for supporting us these past months. We truly hope you enjoyed this digest and we hope this put a smile on your face. Here at The Paperless Press, we strive to provide free,fun and positive news. We would be very happy to receive your feedback and receive guest submission from our readers. We hope that you spread the word and enjoy reading our digests.
-Team Paperless Press
We hope this issue brightened up your day!
THE PAPERLESS PRESS INC
Contact us at-
paperlesspress9@gmail.com