The Paperless Press
Updated: Nov 29, 2020
TOP STORIES
Optimism or Acceptance??
By: Abhimanyu Rao
Ever wondered if there are two sets of people or things or emotions who / which cannot be in the same room as each other, and yet depend on each other more than anyone would understand?
One of these pairs, the one we are going to talk about today, is one you probably wouldn't expect. Today, we talk about… Optimism Vs. Acceptance. I expect that you are currently baffled, trying to figure out what I mean, or both! Fear not, dear reader, for you are currently in good hands. Just follow me through this article, as I write down whatever I thought about when I first thought about this topic.
Firstly, some background. It was Thursday the 26th of November, nightfall was upon us, and Agastya, my parents and I had taken our dogs (Cookie and Leo) for a walk. Out of absolutely nowhere, I said (I have a knack of starting random conversations out of nowhere!), "It's very annoyingly demoralising to hear people say, "This is the new normal now". It makes me wonder if we should just meekly accept that we will have to live like this, in a world of masks, fear, and a deadly virus? Can we really sit down and lose hope? If we accept that Covid-19 will remain a looming threat? A Puppet Master provoking our fear? A life with masks and sanitisers? No! Never! Because if we do this, when a vaccine is created, we would have already lost the fight.
Great! Now that you have some background (and some strong personal opinions), we can begin! Firstly, Why did I say that they can't live without each other? I said that simply because it's true, dear readers, because I only preach the truth. If we never gave up and chose to accept a certain predicament, then we would never move forward in life, and we would never learn to be optimistic, and hope for the best. I guess this is where the saying "Hope for the best, but expect the worst" has come from. The need for optimism was born from the people who believed that we didn't always have to accept whatever ills came our way. Similarly, there were people who had unrealistic expectations, because they were forever over-optimistic, and from there, stemmed the need for people who just accepted that they would fail, and be stuck the way they were, facing the same problems forever.
Now, let's look at the Pros of:
Acceptance:
While we can always do our best to get out of a bad situation, there are always times where we will be unable to do so. In times like these, if we keep on deluding ourselves with the fact that things will get better for us even though they cannot, we will end up feeling worse about the situation than we would generally would because we keep on focussing on what it could be, rather than what it could be! Even if the problem can be solved, we still shouldn't spend so much time imagining what it could be, or will be in the future - instead, we must cherish the present, and the memories we are making, even in a bad situation.
Optimism:
Then again, if we just accept that this problem is there, and that we can do nothing about it, then we are essentially giving up, and not even trying to make things better. If we remain optimistic about solving a problem, then we will feel happier, and have hope. The strength of this hope can help us remain optimistic, even in the darkest days. Furthermore, being optimistic still means we are acknowledging the problem, yet are hopeful about a happy end result, and will work towards it. For example, if we are stuck in an extremely long tunnel, but we can see some light at the end, we can keep going, knowing that somewhere, we will leave the tunnel behind!
Interestingly, Pros and Cons is another pair like Acceptance and Optimism, which means, now we move on to the cons.
Cons For:
Acceptance:
Accepting a problem can sometimes lead to a defeatist attitude - a belief that you have accepted that the problem cannot be solved. By doing this, you have closed yourself off from the search for a solution, and have lost all hope of a successful, permanent solution, and will face this problem forever. Giving up in the face of a challenge, or behaving like an ostrich with its head in the sand, can be a negative aspect of acceptance.
Optimism:
Optimism is a great way to live life, but sometimes, it can make your life much worse if your optimism is unfounded and unrealistic. If you face a problem that is unsolvable, or will take a very long time to solve, then being optimistic might just demoralise, you, because concentrating on the fact that it will get better may lead to you only thinking about what it could be, and then feel even worse about the problem you currently face, which can derail you from finding a solution.
How does this connect to the pandemic?
This pandemic has been hard on everyone, and if you remember what I said at the beginning of this article, it was extremely demoralising to hear people say "This is the new normal now". This was people accepting that this pandemic will remain, and that masks and isolation will become a way of life for the foreseeable future, if not forever. Sometimes I think this acceptance is closing our mind to the possibility of a vaccine, or of the world ever returning to normal. I feel that being optimistic will keep our mind open, and we can reasonably foresee a normal lifestyle returning in the near future.
Being the devil's advocate again - if this optimism is overused, then we all might just imagine a better future, and forget about the gifts that the pandemic gave us, including MUCH more time with our family, the opportunity to learn new life skills, and most importantly (this one is very personal) the opportunity to be a part of this wonderful journey called The Paperless Press, for five whole months!(and an extra week where we had exams😁)
Bringing balance - not to the force, but to optimism and acceptance
To find the right balance, we must accept the fact that there is a problem and then remain forever optimistic about a possible solution. If we remain in the present, not focussing too much on what could have happened, or what can still happen, but still remain hopeful and positive, we can find the balance we need!
Lastly, a gargantuan thank you to all our readers, for supporting us for these five months! Thank you for encouraging us, for helping us improve, and most importantly, for being there, because if you, dear readers, didn't exist, we would not feel the same compulsion to write, and we would never have made it as far as we have! Thank You!!
----------------------------------
Cover Story:
The only constant is change
By: Mihir Rao
Congratulations everyone who is here, it's our 20th Weekly Digest! This means, we have been trying to spread happiness and positivity for 5 months now. So, in this article, let's take a little look at how we can make a change.
Since it is our 20th Digest and we are going to complete 5 months, we wanted to share the way through which everyone can make a change.
For making a change, you need only 3 C's:
1. Clarity
Being clear is one of the most important things when you are trying to prove your point or trying to make a statement. Being clear shows people what you are trying to say, and prevents misinterpretation. Clarity is the thing that you didn't think you needed, but once you implement it into your daily life, a lot of things (pun intended) get cleared up.
2. Content
You may have clarity in your speech, but here comes the next thing you need to make a change, and arguably the most important thing: Content. Without this, you simply cannot make a speech. Many people have included the correct intonation and they have clarity in their speech, but they have completely forgotten that they need to have the content needed for it. You cannot make a change without presenting points substantial enough for it to be noticed. All style and no substance is not the right way to be.
3. Confidence
This is what I think is the most important element everyone has to have. If you don't have confidence, people will not take you seriously, and they will think you are joking. Confidence is essential in making a change.
Now that I talked about the three elements that you need to make your speech/points to make a change good, let me tell you about the next step that will get your change noticed. Here are the 3 R's of getting supporters:
1. Regularity
You may not believe this the first time, but regularity is the way that you can get through to your audience and amass more supporters for the change which you are trying to make. Even if you may not think the change is big enough or important enough to get supporters for, you will if you are regular. Let me give an example: The Paperless Press publishes a digest every week, and that is what helps us.
2. Relatability
Even if you have your content and you have followed everything which I have mentioned before, you cannot become a changemaker if you do not connect with the people who support you. This is probably one of the most important ways to grow in support and popularity. This is the reason why up and coming content creators on media platforms follow the trend which everyone else is following. But, the opposite can also be said. As the internet and people are very fickle (Which means that they can change their opinion very quickly), you have to tread carefully and be calculated with this element.
3. Responsibility
I saved the most important element for the last! Responsibility is the most important element you need to make a change. What I am saying is, to make a change, you need to take charge and you need to show that you can be a leader to everyone else. The thing is,
when you convince one person that you can cause a change, it will spread like a (pun sadly intended) virus. This is the main point you need to make a change.
Even though I have talked about these points already, they all will be rendered moot if you do not believe in what you do. Confidence is only obtained when you are confident that what you're saying is true. Responsibility will only occur if you have confidence. So all of the points which I have stated, will only work if you believe in yourself.
Now, you may say that since other people are tackling all the issues, you do not need to make a change. THIS IS NOT TRUE. Even if everyone else is making a change, you should not shy away from the task.
One of the major changes that a content creator named MrBeast made, was called Team Trees, wherein he, along with his youtuber/ex NASA scientist friend Mark Rober created an initiative with that name. If you donated 1 dollar to teamtrees.org, then they, along with a team, would grow and take care of a tree. Their goal was to plant 20,000,000 trees before the end of the year, and with that simple initiative, they passed their goal quickly.
Let me also say, the change which you make does not need to be incredibly giant like Team Trees. Small changes amount to a big change.
Even though there is a pandemic you can still make a change, like us and many people.
Even if it is just wearing a mask when you step out, or using less water in your day to day activities, it is a good change and it affects our world in a positive way.
And with that, we come to the end of this article. Thank you all for staying with us for 20 digests, and hope you all stay with us for many more! I'll end this with a quote:
'The greatest discovery of all time is that a person can change his future by merely changing his attitude.' - Oprah Winfrey
-------------------------------------------
The Top 10 feel good movies of ALL time
By: Agastya Rao
Movies. Movies mean entertainment, a feel good factor, finding a whole new world, and all round fun for us all. Now that we can't go to the movie hall to watch one, where else would we go, but to our long list of streaming services. Naturally, one would go to the big 3 ( Netflix, Amazon Prime and Disney Plus) and the many more that are there. For more on the rise of streaming services read my article in Weekly Digest #8.
As the year comes to an end, we present to you a world of positivity and happiness, the world of feel good movies. These movies shall lift your spirits in no time. Get ready to curl up in a warm blanket and look at our Top Ten Feel Good movies of ALL time (it was very tough to pick these out of many great movies we had on our list)!
1. A Beautiful Day In The Neighbourhood-
An impeccable cast, great acting, a phenomenal story line and a positive message gives us the best feel good movie ever. This movie came up on top for all the right reasons.
It follows the story of Tom Junod ( Emmy Award Winner Matthew Rhys) who is a journalist full of cynicism and has lost faith in humanity. He is given a job to interview Mister Rogers ( 2 time Academy Award winner Tom Hanks) for the magazine he works for. Mister Rogers is a person who is always positive, humble and optimistic, and has an enduring faith in humanity. Tom doesn't think too highly of Mister Rogers.
However, his meeting with Mister Rogers changes his life. You watch how Mister Rogers gradually helps Tom fix his relationship with his family. This movie is packed with positivity, and will definitely change your outlook towards life the way Mister Rogers changed Tom's life.
Rating- 5/5
Age Rating- 10+ ( Some violence and swearing)
Available on- Amazon Prime
--
2. Miracle on 34th Street- 1947 & 1977
This heart-warming Christmas movie is all about getting into the Christmas spirit and the innocence of children. This movie shall remind you to always believe in Santa! When Kris Kringle becomes Macy's new Santa Claus for their Christmas parade- he is taken to court and termed mentally ill and delusional. An epic court battle combined with Christmas spirit will renew your faith in the goodness in little things, and will surely make your day.
Rating- 4/5
Age Rating- 8+ (Some violence)
Available on- Disney+
--
3. The Art of Racing in the Rain
Ever thought a dog could be the one to be your counsellor? Well this Golden Retriever (Named Enzo, voiced by 2 time Academy Award and Golden Globe Award winner Kevin Costner) who helps his owner Denny ( Milo Ventimiglia) who aspires to be a Formula One racer. Watch the ever comedic Enzo help Denny through the toughest of times and help him achieve his goal. Packed with drama, comedy and some sadness, overall- this movie will make you feel proud of Enzo for being such a good dog, that you will want to jump into your television screen and give him a treat!
Rating- 4/5
Age Rating- 10+ ( Some violence, swearing and sad scenes)
Available on- Disney+ Photo Credit - IMDB
--
4. The Little Prince
This movie version of the classic book by Antoine de Saint-Exupéry is like [( I know I have used this example a lot of time :)] the holy grail of positivity. When a little girl realises that her mother has micro managed and planned what she has to do down to every hour of her life, she is taken aback. She then meets a friendly old pilot, who tells her all about the philosophies of the Little Prince, whom he met a long time ago. The wise pilot shall change the little girl's perspective and teaches her and you the most important life lessons one can have.
Rating- 4/5
Age Rating- 6+
Available on- Netflix
5. The Greatest Showman
When Wolverine becomes a ringmaster. Ok, I'm just joking- this movie is not about the Wolverine or in any way related to the Marvel Cinematic Universe. This movie is about the circus. Based on PT Barnum's circus, Hugh Jackman ( The Wolverine, 2 time Tony Award winner and one time Golden Globe Award winner) plays PT Barnum in this amazing movie musical. This movie shall make everyone feel good about themselves, and it shows how a little acceptance can go a long way.
This movie is all about how far hard work can take you, the importance of being and staying humble and acceptance of differences. As PT Barnum and his circus take the world by storm, at the heart of the circus are a group of people who are not accepted by their respective communities. This movie also has a great Grammy Award Winning soundtrack which you must hear. My personal favourite is- A million dreams
Rating- 4/5
Age Rating- Some Swearing and violence
Available on- Disney+
--
6.Dangal
This movie broke India's box office and raced into the hearts of the Indian public. The story revolves around Mahavir Singh Phogat's dream to have a son who can win a gold medal for India in wrestling. Ultimately, he decides to break the gender stereotype and starts training his two daughters Geeta (Fatima Shaikh) and Babita (Sanya Malhotra). Their determination, ups and downs and Mahavir Singh Phogat's effort shine in this movie. In terms of being a feel good movie, this is inspiration to the power of infinity.
Rating- 4/5
Age Rating- 8+ ( One scene of violence)
Available on- Netflix
--
7. The One and Only Ivan
When this Newbery Medal Winning book was turned into a movie, I was very excited to watch it. It certainly lived up to my expectations. Even though it wasn't as good as the book, it still portrayed the book very well. Sam Rockwell (Ivan)( Academy, Golden Globe and BAFTA winning actor) and Angelina Jolie(Stella the elephant) ( 3 time Golden Globe Award and One time Academy Award winner) lend their voices for this movie. Danny DeVito adds a layer of comedy and laughs as Bob the dog. For those who haven't read the book, it is about a gorilla named Ivan who is the star of the show at the mall he is at. However, he yearns to be free. Slowly he learns to paint and draw. He then helps a new elephant named Ruby go to the wild.This movie will melt your hearts (emotionally) and will make you feel proud and amazed of Ivan's talent.
Rating- 4/5
Age rating- 8+
Available on- Disney+
--
8. Chillar Party
A dog, an orphaned boy, and a group of friends Versus a politician - who could possibly win? Fatka is a boy who cleans cars in a colony. He is an orphan, and has an ideal companion in his dog 'Bhigu'. Though at the start of the film, the other children of the colony are not friends with Fatka, they later become good friends and he even joins their cricket team. One fine day, a politician visits their colony and wants all stray dogs to be removed from the colony- including Bhigu. Bhigu is Fatka's only companion, and to save him the children join hands to fight against the politician. How this bunch of children manages to outsmart the wily politician is at the heart of this heartwarming journey.
Rating- 3/5
Age Rating- 8+
Available on- Netflix
--
9. Matilda
The movie is based on the classic book by Roal Dahl.. Matilda is a curious and independent young girl. Her parents don't care about her, and are extremely selfish. Her father is a con man, who sells faulty cars, and is being monitored by the FBI. Her mother is obsessed with bingo. Her brother is very mean to her. To her family, she is an outcast, and her parents don't even remember her exact age! Her family loves watching TV, and Matilda loves reading and has been going to the library from a very young age. When Matilda gets the opportunity to go to school, she expects a nice school- it turns out to be a terrible one. Watch Matilda carve out her own path, and find a place for herself in this world. This movie will make you roll with laughter, and even make you shed a few tears at the end.
Rating- 4/5
Age Rating- 8+
Available on- Netflix
--
10. Secretariat
When Penny Chenery's father passes away, she takes control of the stable. With a horse who is pretty much an underdog, she breaks gender stereotypes and helps her horse Secretariat to win a triple crown and become an award winning horse. Featuring the power of faith and optimism, this movie and its message shall stay with you. It gets slightly stretched in the middle (according to me), which is why I am giving it a 3/5.
Rating- 3/5
Age Rating- 8+
Available on- Disney+
That rounds up the Top 10 Feel Good Movies of ALL time. Do you think any other movies could have replaced any of these? Email us with your views at- paperlesspress9@gmail.com or send us a message on Instagram- @thepaperlesspress.
---------------------------------------------
Photo credit - IMDB


By: Mihir Rao
Germany passed a law that will require companies to have a mandatory quota for women executives on their Boards. We applaud such steps that help shatter glass ceilings!

On other news, Youssoufa Moukoko is now Bundesliga's youngest ever player, at 16 years of age!! On his 16th birthday, he came on as a substitute player for Borussia Dortmund in Germany! This shows how the new generation of people are honing their talents.

When his parents recovered from COVID-19, a man from Chennai donated rice bags to the hospital! The parents, who were both senior citizens, required oxygen support when they were being treated, but they made a full recovery. The son said that he would donate more to the patients of the hospital.

Two Manatees - Juana and Pepe, could live in the ocean for only a few months before being badly hurt by humans. They were taken in for rehabilitation in the Dominican Republic, and you will be happy to know that they have finally been released to the ocean once again!

Rocky, a 3 year old dog, came under a train and injured his limbs badly and was found on the train track. People immediately took her and put her under medical care, and Rocky fought and won the battle against her injuries. Now, she is going to board a flight to the UK where her new home awaits her!
-------------------------------------
By: Abhimanyu Rao
An object from Ashokan times was recently discovered in the Manjira Valley in Telangana. This terracotta object that had a Brahmi inscription in the language 'Prakrit' preceded the discovery of three rocks with similar rocks. Experts have said that these discoveries are the first of their kind in the Manjira region, and have added a new depth to Telangana's history. Hooray for historical discoveries!

A helicopter crew in The American state of Utah discovered a shiny monolith sticking out of the ground in the southeast part of the state. This monolith was placed randomly, and the helicopter crew saw it and went for a closer look. This was most likely placed by an artist, and closely resembles the monolith from the movie 2001: A Space Odyssey. Even though the government is 90% sure that this is artwork placed there by an artist, conspiracy theorists were quick to point fingers at everyone's favourite topic -Aliens!

Dinosaurs, big and terrifying creatures whose untimely "deaths by asteroid" wasn't considered untimely by most scientists. Most scientists believed that they were already on their way to natural extinction, and that the asteroid only hastened the process. Recently, researchers from the University of Bath proved this majority wrong. Their research showed that the dinosaurs were actually thriving when they went extinct, and so, their death was rather untimely. If they were alive for that long, imagine how the world would have been if the asteroid hadn't hit.

The terrible earthquake Nepal faced in 2015 caused people to raise questions regarding the height of Mount Everest, and whether the earthquake had affected it. So, in 2017, the Ministry of Land Management began the excruciating task of re-measuring the towering peak. Three years later, they have finally completed the enormous task, and will declare the new height soon.
----------------------------


Guest Submission
Poem: When you look in the mirror
By: Kaavya Rajan, Age 9
I look into the mirror,
And what do l see???
A queen, with wavy locks,
Wearing red socks,
Having a phone,
Sitting on a throne,
Wearing a crown,
And a big frown!
Or maybe, a lion,
With the name Bryan,
Gentle as can be,
Not eating me!
Maybe, an astronaut,
Deep in thought,
In a white suit,
Eating a star fruit.
Why not?
Or maybe, just maybe,
You see yourself,
Just plain old you,
Having fun,
Having just won!!
So now what do you think?
When you look in the mirror?
What do you see????
-----------------------------
Entertainment quotient for the week: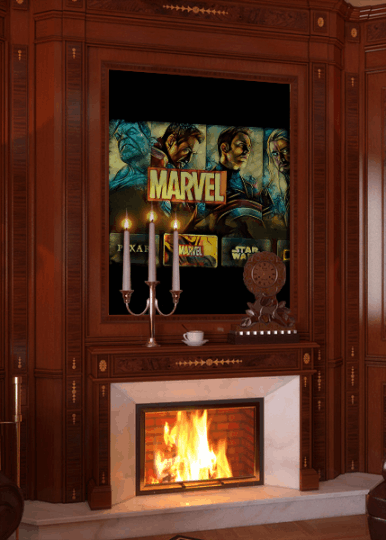 A.Amazon Prime
-The Pack
B. Netflix
-
C. Hotstar
-Black Beauty(2020)
---------------




By: Agastya Rao
Nitto ATP Finals/ ATP World Tour Finals (Tennis)
This year's ATP World Tour Finals surprised us all.When the top 8 ranked tennis players battle it out- what can we expect but greatness. Fan favourites never made it to the final, and two underdogs had set up a clash for the finals- who won?
-In a surprising game, Novak Djokovic lost to Dominic Thiem in the Semi-Finals.
-Danill Medvedev defeated Rafael Nadal in the Semi finals.
- World Number 3 Dominic Thiem lost to Danill Medvedev in straight sets in the Finals.
Basketball
The NBA season restart dates are out! As per a tweet by the NBA's official account, the regular season 2020-21 will begin on the 22nd of December, and the first half will go on till the 4th of March 2021. December 11th-19 are the Pre-Season games. While the trades and transfers of players is still on, we can only wait till 11th December to truly see how good the Top 3 First Round Draft Picks are. For more on the NBA draft, read last week's The Last Shot in Weekly Digest #19.
Formula 1
The Bahrain Grand Prix begins on the 29th of November. Will Lewis Hamilton break another record or will someone unseat him from his streak of victories? Lewis Hamilton has reigned supreme this year, with Team Ferrari's woes continuing as they languish at number 6 on the table. With 4 time World Champion Sebastain Vettel bidding adieu to Ferrari and moving on to Aston Martin in 2021.
Cricket
The ODI series between India and Australia has begun! India lost to Australia by 66 runs in their first ODI. With Steve Smith and Captain Aaron Finch hitting centuries. The Indian team had its top scorers as Hardik Pandya with 90 runs and Shikhar Dhawan with 74 runs. The next match is scheduled tomorrow at 9:10am. We wish both teams the very best :)
------------------------------------
From The Literary World:
Looking for Books? See how we rank this week's top book- A series of Unfortunate Events by Lemony Snicket
Reviewed by: Abhimanyu Rao
Video Book Review #6
----------------------------------
Visit these pages to see some of our other endeavours!
Visit A Dogs Daily Antics to laugh your heart out with crazy captioned dog photos!
Visit TheChinappaChannel to see some quirky but nice videos that will make you roll with laughter


Our Request to you-
Here at The Paperless Press, we are committed to saving the Earth and making it a better place. The AQI (Air Quality Index) has rated Delhi pollution as severe. By bursting firecrackers, we are not only polluting the air and ruining our lungs, but are also running the risk of severely injuring birds and animals.This festive season, it is our humble request to you to stop bursting firecrackers, and to stop other people from bursting firecrackers. Only together can we make the world a better place. As always, as our motto goes, 'Pressing a head for a better world'. We shall be saving paper, one article at a time.
A Note To Our Readers:
We thank our readers for supporting us these past months. We truly hope you enjoyed this digest and we hope this put a smile on your face. Here at The Paperless Press, we strive to provide free,fun and positive news. We would be very happy to receive your feedback and receive guest submissions from our readers. We hope that you spread the word and enjoy reading our digests.
-The Paperless Press
We hope this issue brightened up your day!
Contact us at-
The Paperless Press ™
The Paperless Press™
All Rights Reserved