The Paperless Press
Updated: Sep 15, 2020
TOP STORIES
The Ferocious Five: 5 Life skills for teenagers
By:Abhimanyu Rao
The title of this article may scare you in more ways than one. Firstly, 'The Ferocious Five' sounds like the name of some super cool super-villain gang, and then the words 'Life skills' instantly strikes fear into your heart, with images of your parents handing you a mop, or a needle and thread, flashing before your eyes. Luckily, Life skills are never boring, that is just the way they have been spread. So today, The Paperless Press brings to you…
The Ferocious Five!!!!!!!!(Cue Thunderous Applause) - These skills will not only make your life much easier, but show you a side of work that was forever clouded by personal prejudice. When we say thirteen, it's not like there's a deadline, but it would be nice to have a grasp on these skills before our teen years end. So let's dive into the fray and see what we have for today!
Cooking and other domestic skills- Cooking is arguably the most important skill
ever! The epitome of self sufficiency, everything pales in comparison to cooking - because, even if you don't live to eat, you have to eat to live. We don't mean making an extravagant Michelin star worthy, twenty five course meal, but at least a simple meal for lunch or dinner is a must. In case you are alone at home, making something for yourself will be great, and a sandwich is not always enough. The satisfaction that you feel when you cook something yourself is boundless! (and trust me, even if it is seasoned badly, undercooked, or has any problems, you will still feel that it is the tastiest food that ever made contact with your taste buds!) Additionally, cleaning is also very important, as no one wants to live in a dusty grimy place forever (even if your parents may have resigned themselves to the state of your room)! Also, you must manage repairs for small things. You must be the handyman, understand what is broken, and fix it, before it's too late, and your house is collapsing around you!
First-Aid- Unfortunately, humans are not immune to anything from burns to cuts and wounds, so we all must know how to deal with these. First aid is our first response to any injury, preventing it from worsening, and therefore, protecting yourself from pain and harm. Luckily, first aid's helpfulness doesn't just end there, you can be a great help to others as well, helping then, and prevent their pain, and also add another feather in your cap. This is just another way to not only help the world, but also keep your parents' minds slightly more at ease, as you can help them by taking care of first aid, making their jobs easier!

Accounting- We are not saying everyone needs to get an accounting degree to accomplish this skill, but accounting is very important for everyone. Multiple people (like Calvin from Calvin and Hobbes) end up going on a spending spree with their pocket money, never realising where it all went! That is why accounting is important. It is an art that allows you to track your money, you can use it to see how much money you have left and plan ahead for what you want to do with it, and maybe save it, or use it to buy some bandaids for your first-aid kit, or some cooking ingredients. (See, all these skills are interconnected.)

Social Skills- Dealing with people is another art, which is pivotal in any situation, whether it be a debate, or you are bargaining for a discount (accounting, huh?), social skills are everywhere. So we decided that they deserve a place on our list. We firmly believe that with good social skills, you can not only deal with situations, but also make more true sense. There is a basic set of good manners that don't take too long to master, but are important to make a good impression, to become well turned out citizens, and to be happy in society, With good social social skills, you will really become a new person, talking to people with ease, and being a new you!
Emotional Skills- Emotions are volatile. They are hard to control, and even the slightest miscalculation while dealing with emotions could send you spiralling down into a frenzy of confusion. Emotions are the embodiment of pure, raw, power, and taming them is a feat few can achieve. We hear our parents say that teenagers are brimming with emotions, but it is very important for us to know how to balance them, and more importantly, to be able to handle defeat, disappointment, or just a series of bad days. That is why, emotional skills are the fifth on our list.
This list is not an exhaustive list of skills for teenagers, but these could be a good start. Do any of our readers have any suggestions for this list? Please feel free to contact us using this link:
Cover Story:
Space Adventure!
By: Mihir Rao
Space. Since the dawn of time…. Well not literally since the dawn of time, but for a long time, we have dreamed about space. We have made movies and tv shows, we have dreamed about being in a spaceship,
In the realm of infinite possibilities!
We have discovered some things about space, yet it does not cover even a bit of how
vast space is. Let me give you some examples.
In 1704, we coined the term 'solar system', and since then we have been going forward and forward with our discoveries with space.
On the 20th of July 1969, we went to the moon! (Although it is a controversial topic, which I will talk about later)
After 1704, we suddenly started growing and growing to the point where we have sent unmanned vehicles
Out of our solar system!
And recently, we received the first image of a black hole. Black holes are stars which have died and collapsed in on themself to create a pit that sucks, Even light. MUAHAHAHA!!!!
Annyway,
The human population has done many exploration missions to explore space, and here are a few examples:
The moon mission - At first, going to the moon was unheard of. But, when Buzz Aldrin and Neil Armstrong got into the rocket to go to the moon, it became a reality. Well, kind of. There was a big conspiracy surrounding the first moon landing and they said that it was staged and shot.
Voyager 2, A space probe which was launched in 1977, has gone farther than we could ever think it could go! This space probe, launched, when we were not even technologically that advanced, and went beyond our solar system!
Now, let me circle back to our Hindustan.
Did you know that we were the first country to go to mars, on our first try? We spent a long time testing and creating and it paid off.
In total, We have done 109 spacecraft missions, and this is just in India!
The sheer potential that space holds for us, an infinite realm of possibility! I mean, there are entire planets which would be beneficial to us! There is an entire planet, which is made of diamond!
We have discovered so much in space, and we will discover a lot more in the future!
Till now, we have not let anything stop us and we are advancing extremely fast! Who knows, in a few years, we could even find new elements as a whole! Like we have not stopped trying to research about space, we should never, ever give up.


Laugh it Up!: A Great Joke!


"Hmmm,who said drawers are not the place to sleep!"


--------------------------------------------------
HAPPINESS QUOTIENT FROM AROUND THE WORLD
-The Guardian newspaper challenged an AI to write an article to convince citizens of Earth that 'robots come in peace'. To read the article by the robot, head
here-https://amp.theguardian.com/commentisfree/2020/sep/08/robot-wrote-this-article-gpt-3?__twitter_impression=true&s=08 ( Information credit- The Guardian Newspaper)
-Remember Kalpana Chawla, the late Indian origin astronaut who made history by being the first female astronaut of Indian descent, who passed away in 2003 when her 'Columbia' broke up after entering the Earth's atmosphere? Her commitment and sacrifice has not gone in vain,and the next space shuttle carrying supplies to the International Space Station will be named the ' S.S Kalpana Chawla'.
-Everyone knows the Metropolitan Museum of Art, one of the largest museums in the United States of America. They have made history because for the first time in 150 years, they have hired a full time Native American curator- Patricia Marroquin Norby, who has been selected as the 'Associate Curator of Native American Art. Another step towards equality!
-Jane Fraser from Citigroup is all set to be the first ever woman CEO of a Wall Street bank! Breaking the glass ceiling and a step forward to gender equality.
Did You Know?
By:Abhimanyu Rao
The Olympic sport fencing is a timed sport, but was it always? Originally, Fencers had the luxury of unlimited time, but they soon realized that too much of anything, even time, is bad. In the masters championship in the 1930s, the match lasted for seven hours! Then, it dawned on the rule makers that they might not have given the timing enough thought, and all we can say, is that the rest is history!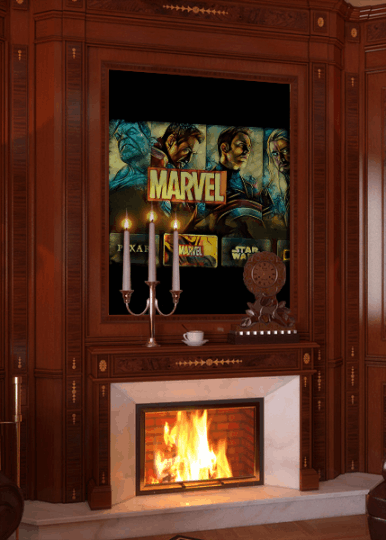 Entertainment quotient for the week:
A.Amazon Prime Video:
Stuart Little (1999)
B.Disney+/Hotstar:
Purl
C. Apple Tv+
The best of Chadwick Boseman's films
---------------


















This week, the sports world surprised us… truly!
The US Open (Tennis)
Men's Singles:
-Dominic Thiem powered into the finals of the US Open, he beat Daniil Mendedev in the Semi Finals. He is set to face.... In the finals.
- Alexander Zverev defeated Pablo Carreño Busta in the Semi Finals, he will now battle it out against Dominic Thiem in the finals.
-Remember we talked about the importance of the Spirit of Sportsmanship in Weekly Digest #9? Novak Djokovic found himself disqualified in the Round of 16, after hitting a line guard with a ball. If only he read our article :)
ablo Carreño Busta
Women's Singles:
-Victoria Azarenka stunned in a thrilling match that led to Serena Williams being defeated and eliminated from the US Open.
-Naomi Osaka ensured her spot in the finals, after defeating Jennifer Brady from the Semi Finals.
-Naomi Osaka won the finals and clinched the coveted trophy to win the US Open, making her opponent Victoria Azarenka the Runners Up.
NBA(Basketball)
-The NBA playoffs continued, with the Boston Celtics eliminating the Toronto Raptors in game 7.This puts them in the Eastern Conference Finals.
Other playoff games on now-
- LA Lakers Vs. Houston Rockets (The Lakers lead the series 3-1)
-LA Clippers Vs.Denver Nuggets( The Clippers lead the series 3-1)
Formula 1
-Pierre Gasly (of Alpha Tauri-Honda) claimed his first title win at the Italian Gp.
------------------------------------------
From The Literary World:
Looking for Books? See how we rank this week's top book-
By: Agastya Rao
Al Capone Does My Shirts by Gennifer Choldenko:
Al Capone, Roy Gardner, and Machine Gun Kelly (not to be confused with the rapper who goes by the same name) were some of America's worst criminals. Imagine living with them. Moose Flanagan and his family had to, because his father worked there. Moose tries to keep his nose out of trouble and make sure that his sister doesn't get into trouble either. (His sister is differently abled). But he is, after all, a child and children and pranks are meant to be best buddies! This book explores his life on Alcatraz, the constant pranks and problems they face and when he catches a ball hit by Al Capone (considered an honour) and when he gets a note handwritten by Al Capone! This Newbery Medal winning book is a fun read. [Rating:(U)]10+
----------------
The Incredible Cooking Challenge: With yourself
Cooking Corner with Vaanya will return next week. This week is all about building simple life skills, we thought we'd share with you a recipe that you can master in a matter of minutes. No kidding. Here is a simple, easy peasy Microwave Mug cake. Do try it, and send us photos of your culinary successes for us to feature in the next edition.
MICROWAVE MUG CAKE
Ingredients
3 tbsp each of: All purpose flour, Caster Sugar, milk, oil, chocolate chips. 2 tbsp of cocoa one teensy pinch of salt One pinch of Baking powder 1/2 tsp of Vanilla
Method:
Take a biggish sized microwave-safe coffee mug. Add the flour, sugar, cocoa powder, baking powder and salt; and mix well using a fork. Add the liquid ingredients – milk, oil and vanilla, and blend well. Add the chocolate chips to the mix. Microwave on full power for 60 seconds, pause, then again for 20 seconds. Voila! The cake is ready. Resist the urge to eat right away- let it rest for a couple of minutes, and dig in. Didn't we say it was super easy?
Guest Submission!
Whimsical:
By: Kartik Khera. 14
Visit these pages to see some of our other endeavours!
Visit A Dogs Daily Antics to laugh your heart out with crazy captioned dog photos!
Visit TheChinappaChannel to see some quirky but nice videos that will make you roll with laughter
------------------------------
A Note To Our Readers:
We thank our readers for supporting us these past months. We truly hope you enjoyed this digest and we hope this put a smile on your face. Here at The Paperless Press, we strive to provide free,fun and positive news. We would be very happy to receive your feedback and receive guest submission from our readers. We hope that you spread the word and enjoy reading our digests.
-Team Paperless Press
We hope this issue brightened up your day!
THE PAPERLESS PRESS INC
Contact us at-
paperlesspress9@gmail.com